Bamboo Rafting in Yangshuo
These two words are what you will hear most often from touts in Yangshuo. And sitting in a deck chair on a raft while being rowed down a river can be a particularly relaxing activity. Rafts are generally made for two people and can also carry bikes.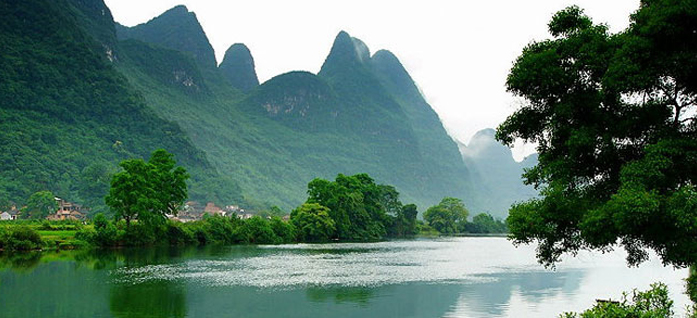 The best place to do it is on the Yulong River, but it's possible to do bamboo rafting on the Li River right in Yangshuo as well. It's possible to organize rafting trips through guesthouses or cafes in Yangshuo, but all you really need to do is walk by a river and you will be approached.