Napahai Lake (Napa Hai) is 3270 meters (10,728 ft.) above sea level and covers 660 square kilometers (254 square miles). Approximately 8 kilometers northwest of Shangri-La, the lake fills up a valley surrounded on three sides by mountains which are covered in snow during winter and spring time.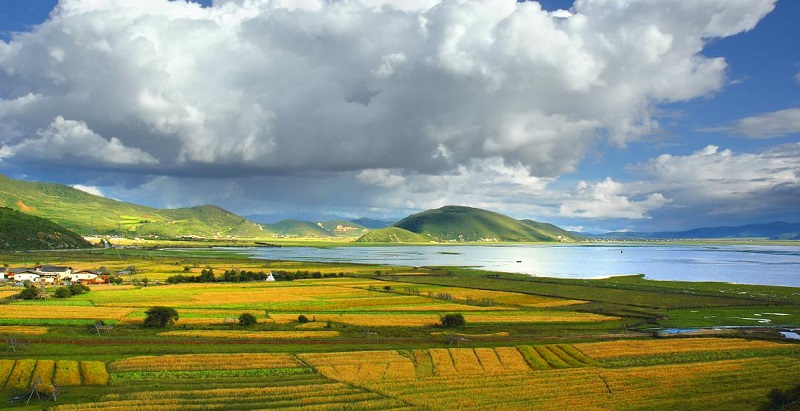 There are nine caves in the northwest peak. During the rainy season, the lake expands and the water will rush through the nine holes and empty into the Jinsha River. During the dry season, the water recedes and grassland appears. In autumn, the prairie changes into a golden color and flocks of yaks, horses, sheep graze there. Rare birds such as black necked crane (Grus nigricollis), bar-headed goose and mallard flock to the area for winter.
   The breeding population o these exotic birds, however, is in rapid decline due to habitat loss and changing agricultural practices which have affected the availability of food.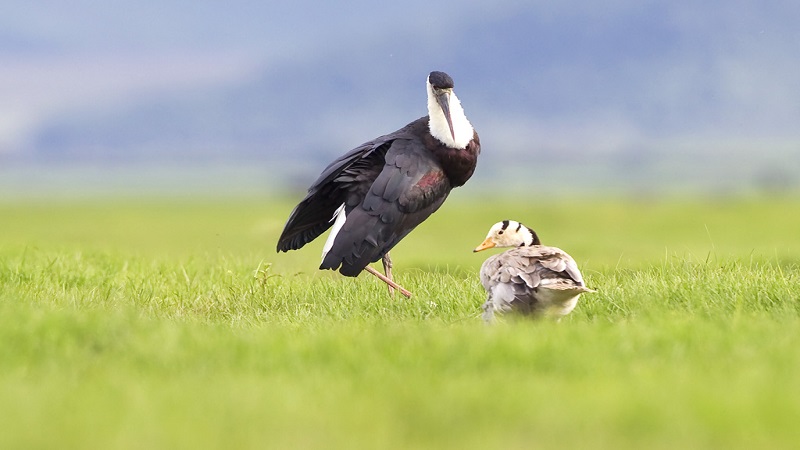 During the dry season, children will enjoy a horseback ride as locals offer their horse and are willing to pull you around for a reasonable fare.