Chengdu is the Sichuan provincial capital, the China historical city, the first batch Chinese outstanding traveling city, the national health city, the country "the two supports" the model city. In recent years, she by the urban construction and the ecological environment aspect achievement, successively has the honor to receive the United Nations to issue "the person to occupy the prize" and "the best model prize" two items.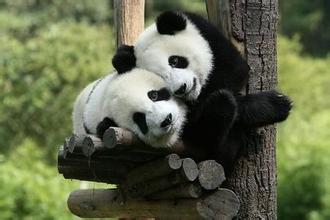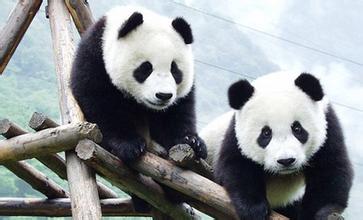 Chengdu was melts the ancient times civilization and the modern civilization to a body super city. She is rarely found in the world the treasure panda's hometown, also is the land of abundance center and "the window". She by history glorious, cultural inside story sincere, the scenery gorgeous varied and the scenic spot historical site multitudinous and is world famous. "The brocade city" "Rongcheng" is Chengdu's alias; The cotton rose, the gingko are Chengdu's city flower and the city tree.
  Chengdu is located north western Sichuan in the plateau mountainous region and Sichuan between the knoll, west the topography is higher, middle and southeast area is the broad Chengdu plain, about average elevation 500 meters. Within the boundaries concurrently has the mountain scenery, the plain and the knoll America of, also climate temperate, rain water abundant, annual mean temperature 16 ℃ about, the precipitation approximately 1,000 millimeters, usually have "the winter not severely cold, the summer does not have the intense summer heat" the reputation, performs the land fertilely, water conservation advanced, the product is extremely bountiful, is always called "the flood and drought from the person, does not know the hunger sincerely" "day government office pearl".
Panda Breeding &Research Center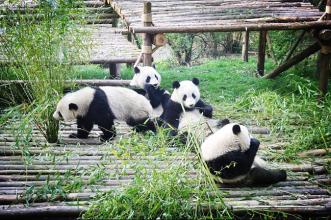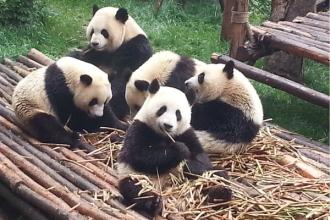 Chengdu Located just 10km (6miles) away from downtown Chengdu, the Chengdu Panda Breeding Research Center has been created and imitates the pandas' natural habitat in order that they might have the best environment for rearing and breeding. The Center cares also has other rare and endangered wild animals. The Research Center covers an area of 560 mus (92 acres), 96% of which is verdure. Giant pandas, lesser pandas, black-necked cranes, white storks as well as over 20 species of rare animals are fed and bred there throughout the year. Verdant bamboo, bright flowers, fresh air, a natural hill scene and a beautiful artificial view are merged ingeniously at the base.
  The Giant Panda Museum
  The Giant Panda Museum was opened in 1993 to further scientific education and to improve public awareness of the protection of both wild creatures and their environment. This is the world's only thematic museum for rare and endangered animal species. The three main exhibitions are in the Giant Panda Hall, the Butterfly Hall and the Vertebrate Hall. The exhibits include all kinds of precious pictures, more than 800 materials and show more than 2140 different samples gathered in Sichuan. This excellent and comprehensive museum provides a wonderful venue for all who are interested in seeing something of the propagation and protection of the region's natural bio-diversity.