Badaling is the site of the most visited section of the Great Wall of China, approximately 50 miles northwest of urban Beijing city in Yanqing County, which is within the Beijing municipality. The portion of the wall running through the site was built in 1504 during the Ming Dynasty, along with a military outpost reflecting the location's strategic importance. The highest point of Badaling is Beibalou, approximately 1,015 metres above sea level.
       Badaling Great Wall was built in Ming Dynasty(1505) occupying a commanding and strategic position for protecting the Juyongguan Pass ( Juyongguan section of the Great Wall ) on its south, further protecting the city of Beijing.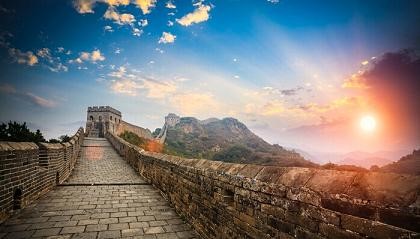 The portion of the wall at Badaling has undergone restoration, and in 1957 it was the first section of the wall opening for visiting tourists. Now it is visited annually by millions.  Badaling and the expressway were the site of the finishing circuit of the Urban Road Cycling Course in the 2008 Summer Olympics. Laps of the circuit passed through gates in the wall.