Chuancais Museum is located in Pixian ancient town.It is the only live theme museum in the world that displays the culinary culture. It contains important parts of Sichuan's local culture: Sichuan Cuisine,Sichuan wine,Sichuan tea,Sichuan opera,Sichuan building,Sichuan garden.Scenic area, covering about 40 acres, more than 6000 collections.The Sichuan building constitutes a new breed of classical architecture garden scenery.Scenic is divided into collections museum, interactive demonstration hall, tea leisure museum, kitchen temple, Sichuan processing tool display area,Sichuan raw materials display area etc.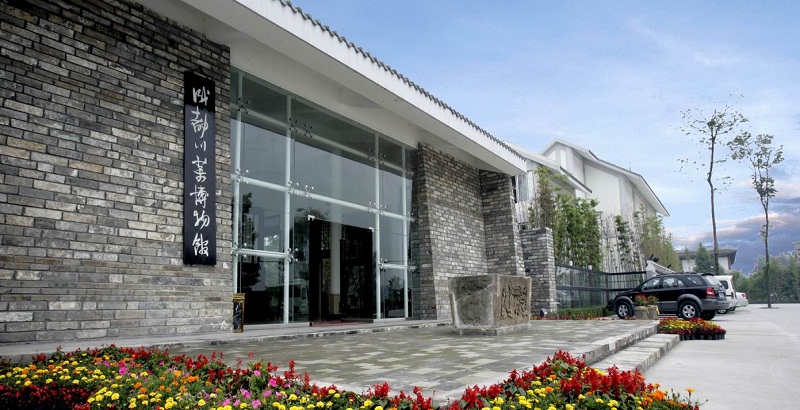 Chuancais Museum

  Here is the experience itinerary
  9:50am(or 13:50pm)Arrive at Chuancais Museum
  Experience division will give you a warm welcome and a brief introduction of the whole museum.
  10:00am (or 14:00pm) Bilingual experience division receive visitors
  give experience license and promotional materials to visitors .Sweep the code to pay attention to the public number, you can enjoy the site of Sichuan baked snacks - egg roasted cake, it has a variety of flavors.
  10:10am (or 14:10pm) Visit the collection museum
  Experience division leads visitors to know the thousands of cultural relics and pictures that related to Sichuan cuisine, and learn about the origin, development and evolution of Sichuan cuisine and the formation of Sichuan culture.
  10:40am (or 14:40pm)Pick fruits and vegetables at Sichuan raw materials display area, stir watercress
  Here, you can learn a lot varieties of Sichuan raw materials and vegetables, poultry and other pollution-free green products.You can see Pixian Douban and taste jelly.
  10:55am(or 14:55pm) Visit kitchen temple
  Kitchen King, is the founder of the chef, is an important part of traditional folk culture in Sichuan.
  11:10am (or 15:10pm) Visit the Old Sichuan Restaurant Street
  You will enjoy the view of the folk customs in the old Sichuan street which has western Sichuan residential architecture style.
  11:15am (or 15:15pm) Make Tofu
  You can personally try the traditional production process, can make chili powder with the Qing Dynasty stone pestle nest, can make tofu with stone rub , and then enjoy the fresh handmade tofu .
  11:30am (or 15:30pm) Play with Chuancais
  You can learn and cook three typical Sichuan dishes.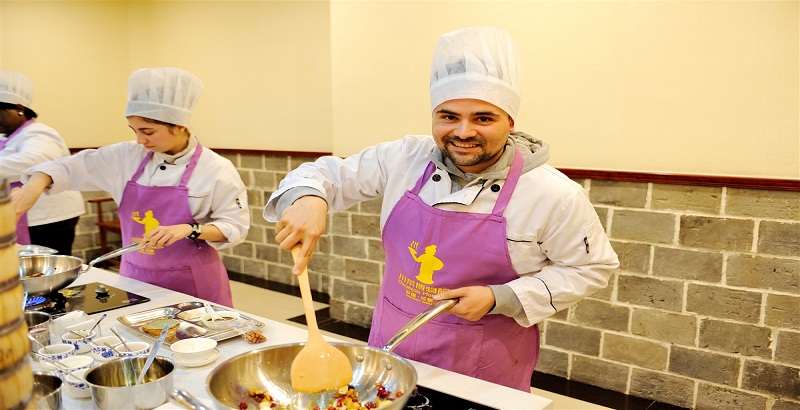 Chuancais Museum
  12:40pm(or 16:40pm)Taste Sichuan dishes with friends
  You can enjoy your hand-cooked food with your friends.
  13:40pm(or 17:40pm)Drink Tea
  You can drink tea and have a rest at tea leisure museum.