24-HOUR WITHOUT VISA, TWOV FOR ALMOST ALL COUNTRIES BY AIR, CRUISE OR TRAIN TRANSITING IN CHINA. COUNTED FROM THE LANDING TIME, MULTIPLE STOPS.
Starting: scheduled arrival time
Ending: scheduled departure time
About: How to go through the 24 hours "visa-free access" at Shanghai Pudong or Hongqiao International Airport?
If wishing to leave the transiting area to explore the city during the layover, passengers are supposed to apply for a free temporary stay permit at the immigration counter upon arrival.
Step 1: Go to Foreigner Fingerprint Self-collection Area and record your fingerprint.
Step 2: See the Visa on Arrival, then follow Arrival Card Sign, later you'll fill in the information through the self-service machine and get your printed arrival card.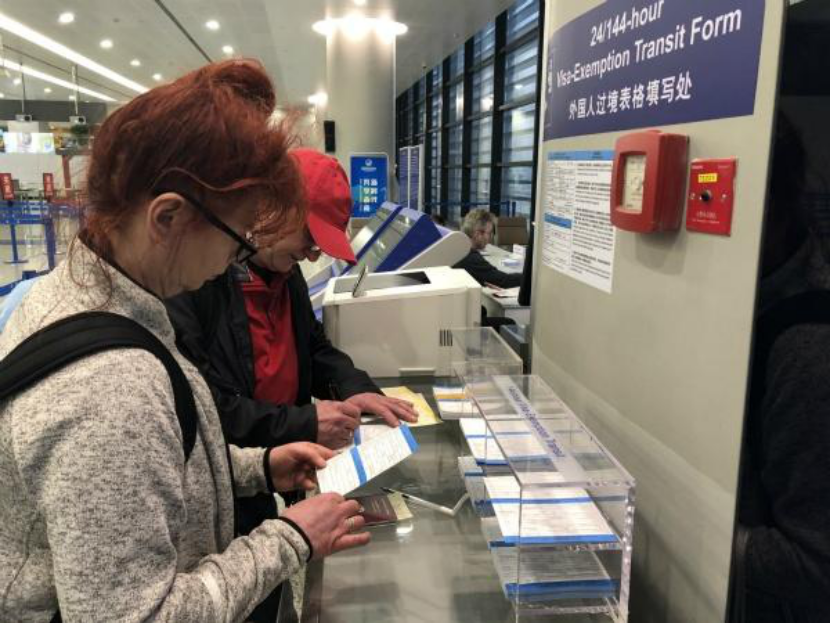 Step 3:  Please walk through the "China Inspection and Quarantine", where you can get the "Visa-free Permit Stamp" at 24/144-hour Visa-emption Transit Area.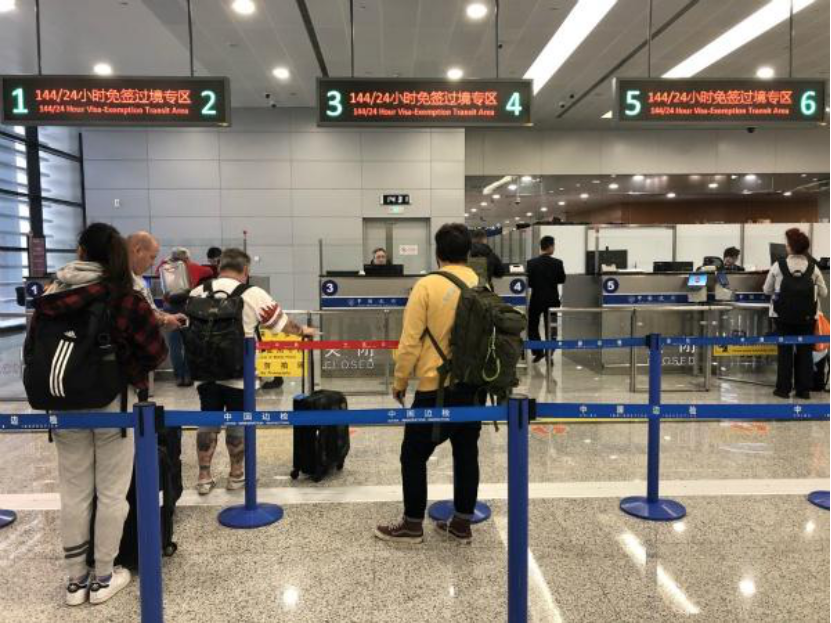 Step 4: Your tour guide will wait and hold a paper with your name sign at the arrival hall.
NOTE: 24-hour TWOV is not available to passengers traveling on the following passports: Afghanistan, Azerbaijan, Iran, Iraq, Kazakhstan, Kyrgyzstan, Malaysia, Nigeria, Oman, Pakistan, Syria, Saudi Arabia, Sri Lanka, Thailand, Turkey, United Arab Emirates and Yemen.
144 hours free visa at Shanghai Pudong or Hongqiao International Airport