Yalong Bay is the best beach area in Sanya where you will find all what you want:
  Yalongbay.jpg
  Crystal-clear water, white sand beach (not crowded at all) and the best beach resorts in China. Situated about 25 km east of Sanya City and 35 km from Sanya Airport, Yalong Bay centers on a crescent-shaped beach of about 7,000 m. The sea water is so clear that visibility can reach as deep as almost 8 meters, making it a very good choice for scuba diving and snorkeling.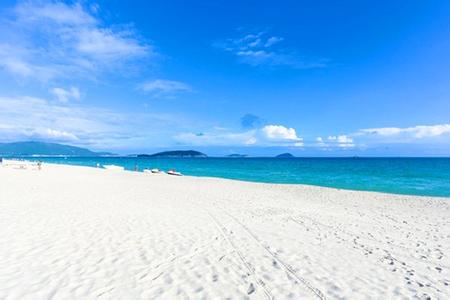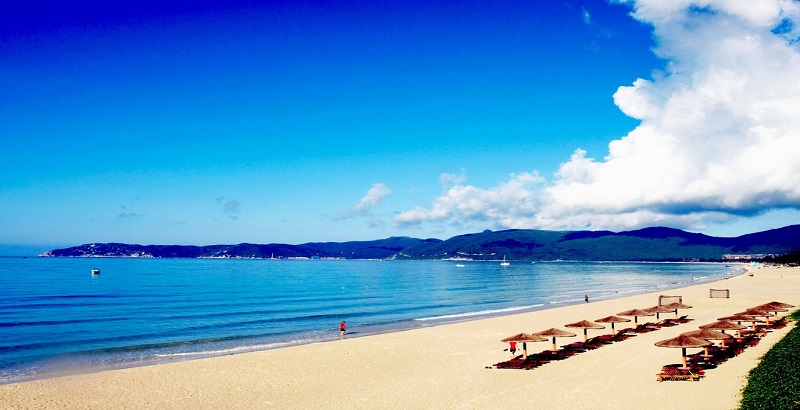 If you just want to lie on the beach, enjoy the crystal-clear water, sandy beach and resorts facilities, Yalong Bay is the best place to be. If you are working in China and want to get away from the city life, then Yalong Bay is your best choice. In Yalong Bay, each resort has private beach area with umbrellas and beach chairs for resorts guests only. As it is a beach resort, you don't see much local life, only resorts and tourists from all over the world. Sometime you don't feel you are in Sanya, but as if somewhere in Hawaii, Florida or could be any beach resort in the world. There are a few shops and local restaurants & bars in Yalong Bay near Crowne Plaza Yalong Bay.
  Sanya Popular Beach, Yalong Bay Sanya Hainan Island, China so far the best developed beach on Hainan Island