Wuzhishan is named after the adjacent Wuzhishan Mountain, the highest point of the island.
  Wuzhishan Hainan/Hainan Five Finger Mountain  is located in the middle of Hainan Island with a total area of 1130 square kilometers. It takes 2.5 hours by local express bus from Sanya and 5 hours from Haikou, The total population of Wuzhishan Hainan/Hainan Five Finger Mountain is around 110 thousand, with around 60% of the total population being "Li" People, which a Minority in China, Han people make up the Majority of the population of China.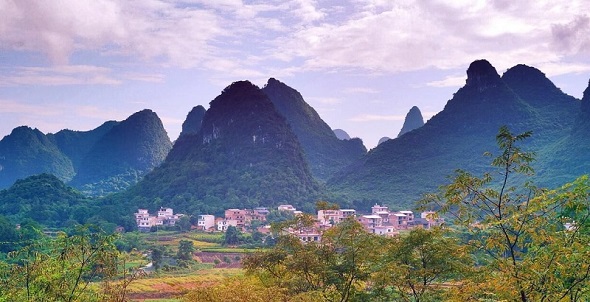 Wuzhishan Mountain, a legendary place frequently mentioned in Chinese classic literature, holds one of the rare virgin tropical rainforests in China, and its ecological system is abundant with endangered species of plants and animals.
  Different from the humid weather and salty air in Sanya, Wuzhishan, where mountains are green and vegetations lush all year round, the temperature remains cool on every inch of your skin. The annual average temperature of Wuzhishan is 22.4 degrees Celsius.
  Locals say they do not have four distinct seasons, but they can experience that each day, which means it is as warm as spring in the morning, hot as summer at noon, cool in the afternoon and cold at night.
  Coastal areas of Hainan may be hectic, and sometimes commercially over-exploited, but in Wuzhishan, tranquility reigns supreme.
  "Wuzhishan provides an escape for those coming to Hainan for long holidays. Staying in the beach too long is not good, mountain views can provide a better experience of Hainan,?"Wuzhishan is also home to Li and Miao ethnic groups, whose customs, folk art and culture are drastically different from the Han ethnic Chinese.