Mount Song lies west of province Henan.Mount Song covers an area over 450 square kilometers.Mount Song is composed of moutain Shaoshi and moutain Taishi. It has total 72 peaks with 350 meters as the lowest latitude and 1512 meters as the highest altitude. The main peak Jiujifeng lies in mountain Taishi with an altitude of 1491.7 meters, the highest peak Liantianfeng lies in mountain shaoshi with an altitude 1512 meters.Mount Song faces Yellow river and Luohe from the north, Yingshui,Jishan from the south, Zhengzhou from the east, Luoyang from the west.Mount Song occupy an strategic position in ancient China with a deep culture. Mount Song is the cradle for Zen Buddhism and Taoism. There were over 30 emperors and 150 celebrities once visiting.
  Mount Song is the cradle for Chinese ancient civilization and listed as the famous interest in China. Mount Song is the middle Yue of the five Yue. In 2004, Mount Song was listed as the World Geology Park by UNESCO.
  Mount Song is the cradle for Taoism, Buddhism and Confucians beliefs. It plays an important role in origination and passing around Taoism, Buddhism and Confucians beliefs.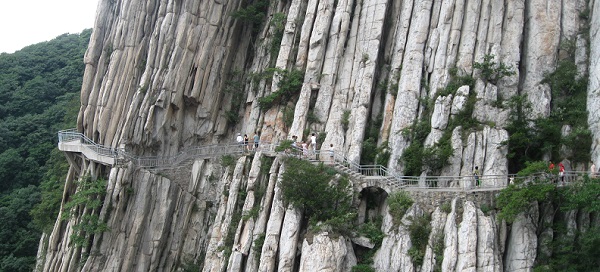 Mount Song is a famous Buddhism mountain. Buddhist culture is rich and brilliant. Temple Fawang was originated from Dynasty Eastern Han and one of the earliest Buddhist temple. It is only three years later than Luoyang white horse temple. It is 420 years older than Shaolin Temple. According to record, white horse temple was for entertaining guests from outside. So Fawang Temple was the origin of Chinese Buddhist Temple. Shaolin temple was made by emperor in North Wei and an Indian monk once passed around Buddhism in this temple. There are many other temples including Huishan temple, songyue temple, Yongtai temple, and jinqingliang temples too.      Mount Song is a famous Taoism mountain. Zhongyue temple was built from Qin dynasty. Zhongyue temple is one of the religious hot spot for Taoism. The Taoism complex with construction of a total of eleven axis covering 1.3 miles and an areas over 100000 square meters are the hugest and most complete ancient architecture complex.
  Mount Song had a big influence on Confucian culture. It is rare for most other famous mountains in China. In evolution, Confucian beliefs went through four steps including the aboriginal Confucian beliefs in early Qin Dynasty, the fairy Confucian beliefs in Dynasty West Han, the principle Confucian beliefs in Song Dynasty, and the new Confucian beliefs in modern. Songyang Academy lies in south of Mount Song, together with Suiyang Academy in Shangqiu, Province Henan ,Yuelu Academy in province Hunan, Bailudong Academy in Lushan province Jiangxi, listed as one of the four Academy in Song Dynasty. Songyang Academy is one of the education center for Principle Confucian beliefs in Song Dynasty and plays an important role in ancient Chinese culture.
  Fairy tale regarding Mount Song
  Northwest of the highest peak Jiujifeng is Huagaifeng. It is said Huangdi once visited and made Huagai as the teacher for manipulating calender. Huagai was a very capable man living in the peak. He often observed sky, knew well the running regulation of sun, moon and star. He knew well the change of spring, summer, fall and winter. What he knew was quite helpful for the life of human being and plants growth. So he was famous nearby. Later, according to the star with an name Huagai, the peak he once lived was named as Huagai too.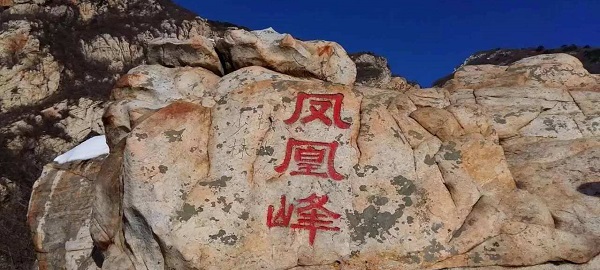 After Huangdi defeated Chiyou, in order to develop agriculture based on teaching to plant grain to the people from Yandi,he himself with others landed Mount Song for Huagai. At that time, the mountain was covered with densely lush greens and wild animals. They made a way for walking by killing wild animals with bows, same time picking up fruits from the forest, after long way in toil and hardship, finally they found Huagai. Huagai was an old man over hundred years old, he told Huangdi everything regarding what he knew on moon, sun and stars. Additionally he taught Huangdi the relationship between sky and agriculture, the life of people and plants growth.
  After Huangdu came back the capital, he asked others to observe moon, sun, star and made the Chinese lunar year calender. He divided a year as spring, summer, fall and winter. There were 12 months with 24 solar term. According different four seasons, temperature, rain, and climate change, there are different planting growth. What he did was very helpful for improve and promote of life of the people.