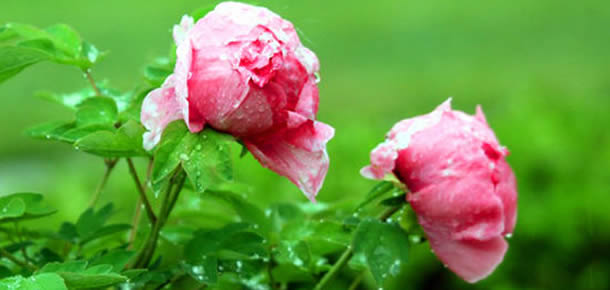 Luoyang Peony Festival is very popular among Chinese tourists and peony enthusiasts the world over. Each year from mid-April to mid-May, the peonies are in full bloom, generally reaching their peak during the period April 15th-25th, which is the date set for the annual festival. During the peoy fair, gardens are awash with colorful flowers mostly reds mixed with whites, yellows and purples set against a background of thick, vibrant, dark green leaves, like a myriad of precious stones set in bright, shiny rings. In addition, there are various folk performances staged in the gardens.
  Luoyang City is located in west Henan Province in Central China. Besides seeing peonies, famous tourist attractions include White Horse Temple and Longmen Grottoes. Luoyang City is only 1 hour by train to Zhengzhou City, where the world famous Shaolin Temple is located. Luoyang City is by train 4 hours fromBeijing (Great Wall of China), 8.5 hours from Shanghai (The Bund) or 4.5 hours from Xi'an (Terrocotta Army).Flights are also available between these cities.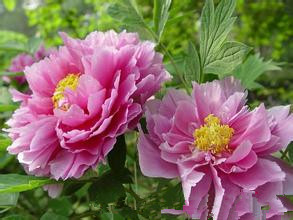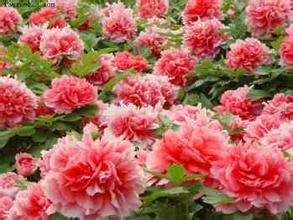 The main venue of the annual Luoyang Peony Festival is Luoyang National Peony Garden, located in the town of Mongshan on the outskirts of Luoyang. China highlights has listed the following gardens to see the peonies.
  Also read great places for spring photography in China, including Luoyang peony fair.
  With an investment of 100million RMB, Shenzhou Peony Garden covers an area of over 40 hectares and is 5 kilometers far away from Luoyang city. This garden features with its architectural style of glorious Tang Dynasty, best landscape, enormous scale and majestic field. The peony garden is famous for its five scenic areas:
  Peony Culture Area, treasuring up the 100meters long of peony gallery and the statue of Ouyang Xiu, is the historical witness that Luoyang used to be the most famous world of peony. There are about 20 typical Chinese paintings hung on the walls of Guoyun Pavilion inside the peony garden. Those 20 masterpieces systematically tell the tourists the golden era of peony development in Luoyang. The spurts draws in Fugui Lou Lay out the knowledge of peony culture, peony technology, peony application and peony art, which makes people comprehend the internal relation between peony and the development of society, politics, economy, science and culture.
  Peony Leisure Area:
  Having classical scenery with mountains and rivers, peony leisure area is the ideal concourse for drinking tea, repast, recreation and peony culture exchange. Besides, the culture corridor fully dresses with hundreds of poems written to praise peony, which reflects the profound cultural background of peony' s development. The most attractive sight here is a special stone with a history of millions of years. It is said that the natural peony stone is the biggest one in the world.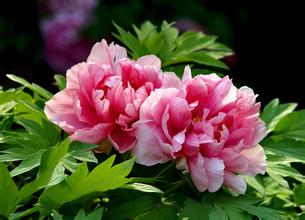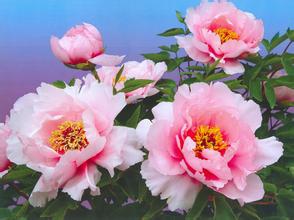 Choicest Peony Viewing Area holds 847 kinds of peony in China and 174 exotic peonies from other countries. In the blossom period, this area seems like a vast sea of peony.
  High-tech Peony Exhibit Area totally exhibits the high-tech in progress of raising peony. With the help of high-tech, the flower season can last for 60 days while only 15 days before.
  Shenzhou Peony Garden is an integration of mountains, water, flowers, grass and trees. It is also the quintessence of peony culture and the only live encyclopedia of peony' s history evolution. In a word, in Shenzhou Peony Garden, not only can you see various peonies with rich colors, but also you can realize the profound cultural verve of peony.