Yu Garden, a well-known classical garden, is located in south Shanghai. Itsoriginal master, Mr. Pan, was once a governor in Sichuan during the Ming Dynasty. The garden was constructed in 1558, followed by a pause because of alack of fund and finally completed twenty years later. Pan family underwent adecline afterwards and its offspring anxiously sold out the garden at a verylow price to businessman. Later, merged with City God Temple, the Yu Garden be came its "Western Garden". During the period of the Opium War and the Taiping Heavenly Kingdom, foreign invaders repeatedly garrisoned there. Yu Garden,therefore, suffered severe damages and lost some original luster.
  After1949, Yu Garden was been renovated many times. The recent one, in 1987,reconstructed the eastern part. In 1982, Yu Garden was marked as one of the key preservation sites of the State House and the most excellent gardens in the south. It has 40 scenic spots, including pavilions, terraces, towers, ponds and rock eries, with over 10 thousand tourists every day. No wonder people say that tourists must visit Yu Garden and City God Temple Shopping Center in Shanghai.
  Abeautiful lotus pond, with a bridge and a pavilion in the center, is in from ofYu Garden. The pavilion was rebuilt in 1784 and converted to a tea house 90years ago. This tea house is beloved by many senior people for they enjoy thetea and leisure.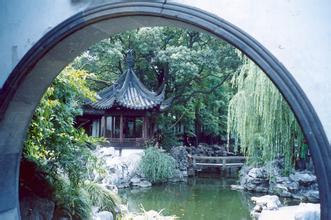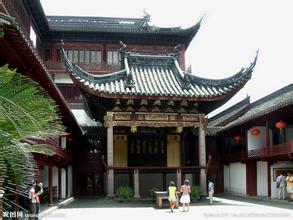 People can have a stroll in the bridge with nine windings under the tea house,enjoying the scenery along the bank. Each winding reveals a different view.There are celebrations nearby on special festivals, such as the Lantern Festival. It is especially bustling and lively then.