Built in 1918 and adjoining the Taihu Lake, the Turtle Head Island is a park considered as a must-see among all of the parks in Wuxi. Consisting of natural mountains and lakes, this 75-acre park has over 10 scenic spots of natural landscape, rural scenery and classical Chinese gardens.

  Visitors first encounter a memorial arch in the park . Passing through Jianjin gate and Lishe gate, you reach Changchun Bridge, where clusters of cherry trees grow. In early spring, the cherry blossoms bloom in full profusion, either deeply red or Chinese white, like colorful clouds and morning fog, splendid and dazzling. These cherry trees were donated by friends from Japan.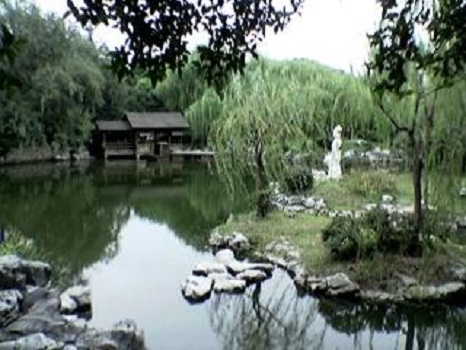 Across Changchun Bridge, turn left from another arch to see a lotus pond, a curved bridge and Huxin Pavilion. The "depth of lotus" is a good place to view and admire lotus plants in the summer. "Qingfen Islet", in the center of the lotus pond, is connected to the land by a small bridge. The three open, ancient-style halls built on the islet are named "Songfen Hall".
  Today the Turtle Head Park has equipped with modern recreation facilities and service including restaurants, hotels, health recuperating center, business and conference center, contrasting vividly with the rich cultural heritage by ancient scholars and celebrities.