Xuanwu Lake lies in District Xuanwu city Nanjing. Xuanwu Lake faces Zijinshan from the east, the city wall from the west, Nanjing railway station from the north. Xuanwu Lake is the largest city park in southeast of China and the largest imperial lake existed in China. Xuanwu Lake is reputed as the the peal in Nanjing and reputed as the national key park and listed as national 3A tourist spots. Until now, Xuanwu Lake has a history over 2300 years and can be dated back Qin Dynasty. It is restricted as imperial garden exclusively in ancient China and not allowed to visit from normal residents. As a national landscape and cultural interest, many famous people once wrote something or left image here.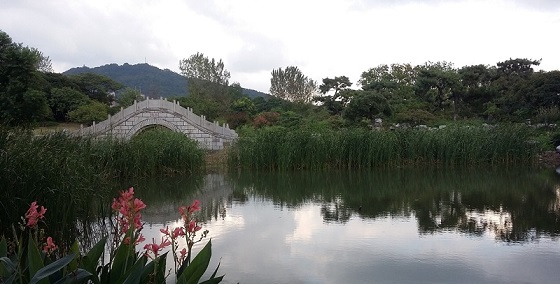 The lake of Xuanwu Lake is dotted with causeways and islands. Geological study shows that the lake was actually formed by the movements of the geological plates when Mountain Yanshan was formed. The total area of the park is about 473 hectares. In the long history of China, the lake had been used by many dynasties as an ideal spot to train their waterborne troops. Many military demonstrations had been held here and a lot of battles were fought here. Therefore, the lake was also called "Military Rehearsal Lake" or "Kunming Lake." Xiaowu Emperor of the Song Dynasty once inspected the navy on the lake. In the Ming Dynasty, an imperial storehouse was built at Lake Xuanwu for storing national census records and grain tax documents. At the end of the Qing dynasty, it was turned into a park, which occupied an area of 434 hectares with 368 hectares in water.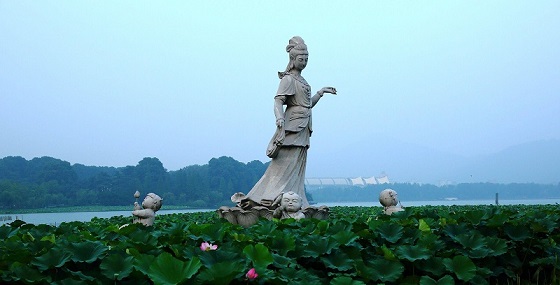 It was said that once a black dragon was seen in the lake. Then it was named Xuanwu Lake, since black dragon was considered God of Water, respected as Xuanwu in Chinese Taoism. In the lake, there are five isles which are connected by bridges or mounds, each of them having a very attractive and unique flavor. Huan Isle is famous for its willow trees in the spring, while Ying Isle is popular for its cherry blossom; Liang Isle is noted for its chrysanthemums in autumn; Cui Isle wins fame for its varieties of trees and quietness; Ling Isle attracts people for its purple and golden clouds. The islets are covered by flowers, grass and trees, and connected by dykes and bridges.
  xuanwu Lake is best seen in combination with the Ming city wall bordering the park to its east and south and the Ji Ming Temple just outside Jie Fang Men at Xuanwu Lake's southwestern edge. The main entrance, through Xuanwu Gate, is just east of Zhongyang Road near the intersection with Hunan Lu.