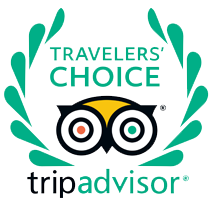 Home / China Tours / Chinese Heritage Tours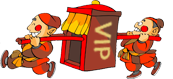 China VIP Tour >>
Our Facebook


Show More

----------------------- No more -----------------------
China Photography Tours
The Gold Standard in photography tours, Discovery Photo Tours are filled with culture, cuisine & extraordinary photography. Designed for all skill levels.
First Time To China? Have No Ideas?

When to Go
No matter what season be it in the dead of winter or in the heat of the summer, there is always a place in China that is worth visiting throughout the year due to its sheer size. However if there is any way you can avoid stepping foot in China is during major public holidays especially during the Chinese New Year- Spring Festival, the May holiday on the first week of May and the National holiday on the first week of October. Overall, spring and autumn seasons (March to May and September to early November) are the best times to visit China because of the favorable warm and dry weather and you can pretty much get to see the beauty of the seasons throughout the country. Summer (from June to the end of August) can be extremely hot and Winter (November to February) can be a bone chilling affair with temperatures in the high north of the country like Harbin for example dropping below zero but is great for the popular Harbin Ice Festival which occurs in January. The best criteria to use to decide when to visit is to divide China in regions and the season at a particular time.

How Long to Stay
If you wish to experience the best of China's ancient history, rich culture, delicate cuisine, thriving industries and modern architecture we suggest you take at least a week for your first China trip to get a spectrum of all these highlights but if you are interested in experiencing more of the country you might need more time. How long do you have? One week? Focus on the metropolises of Beijing, Shanghai, Xian and Chengdu. A bit longer? Delve into the traditional heart of China, in Guilin or Tibet.

Where to Go
Rub shoulders with the locals, discover the cities, explore the villages, and experience all that is China as you immerse yourself in her seemingly endless treasure. For history buffs visit Beijing, Xian, Datong and Lanzhou, for cultural buffs visit Tibet, Yunnan, Kunming, Dali and Guizhou and for adventure buffs visit From a Wall so Great in Beijing that still stands unshaken over 2000 years later to the modern city of Shanghai, from rural villages with cultures that remain unchanged for centuries later in Guilin and Yangshuo to vast landscapes of deserts, forests, highlands and mountain passes, now is as good a time as ever to tour China and discover the Middle Kingdom.

How to Plan a China Trip
We understand that travel is a big decision,and you will want some advice on planning a trip to China. So we introduce China to you methodically in How to Plan a China Tour, So that you can know all the stepsin planning a China trip, from the best time to go, to other miscellaneous practical advice. Our professional trip advisers will always be happy to chat with you and help create your ideal China tour.
Select Your Favorite Cities

Customized Tour with Your Ideas

One to One Service
Beijing

CONTACT INFO
PHONE:
+86-13683536536
EMAIL:
marcopolo@chinatoursnet.com
WhatsApp:+86-13683536536
iMessage:+86-13683536536
ADDRESS:
Room 208,Business Building A
Qiantongtian.Longgang Road,
Haidian district,Beijing
WeChat:chinatoursnet
Skype:chinatoursnet@outlook.com

WHY CHOOSE US
1:We are in Beijing
2:No hidden fees
3:Downtown hotel
4:professional tour guildes and drivers
5:Flexible tour time,private tour
group,customized tour service
6:free mineral water
7:Guarantee enough visiting time
8:Guarantee your satisfactory with your
choice>

FOLLOW US ON WECHAT