If you arrive in Beijing in the late afternoon, don't waste your time in China by staying in the airport, instead exploring Beijing spots as many as you can.
According to your Beijing layover length, you can pick some popular sites to explore for your Beijing layover night tour. The Place, Wangfujing Street, Olympic Park, Tiananmen Square, National Center for Performing Arts, Jingshan Park, Houhai, Nanluoguxiang, CCTV Headquarters, Shichahai, Hutong etc.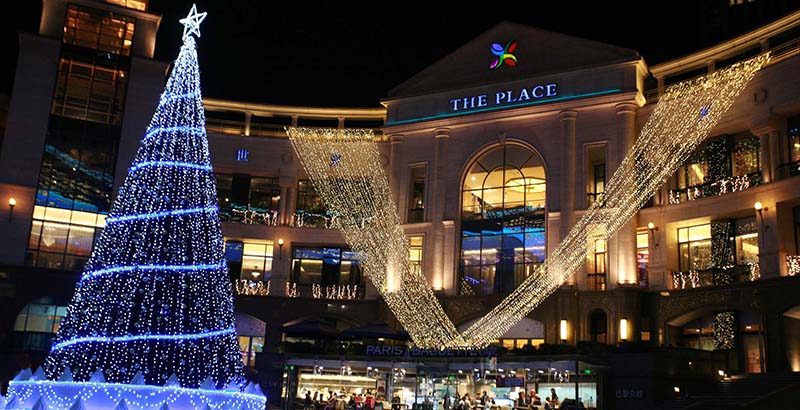 The Place
You will see the biggest LED in Asia casting colorful images and videos above your head, enjoy elegant shopping builings and go shopping which brings a wonderful nightlife in Beijing.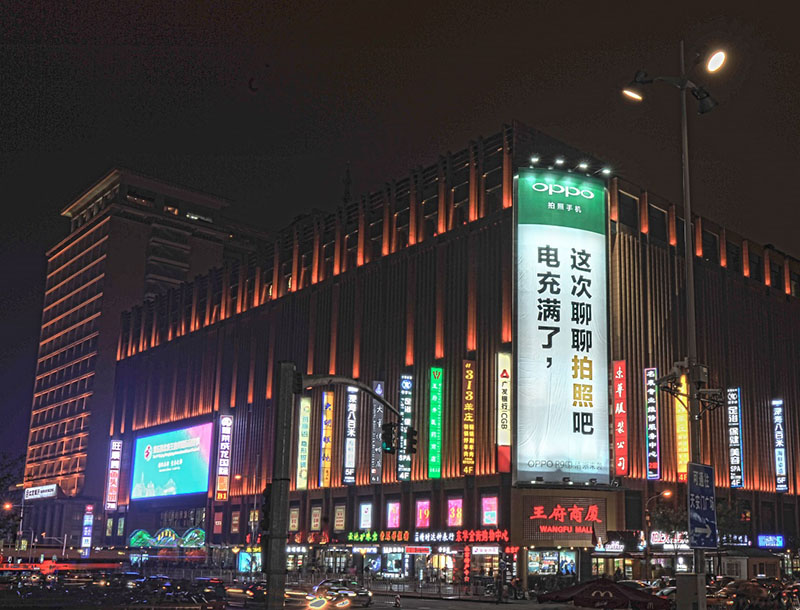 Wangfujing Street
Wangfujing is a well-known shopping paradise and boasts delicious and special snacks on the food street.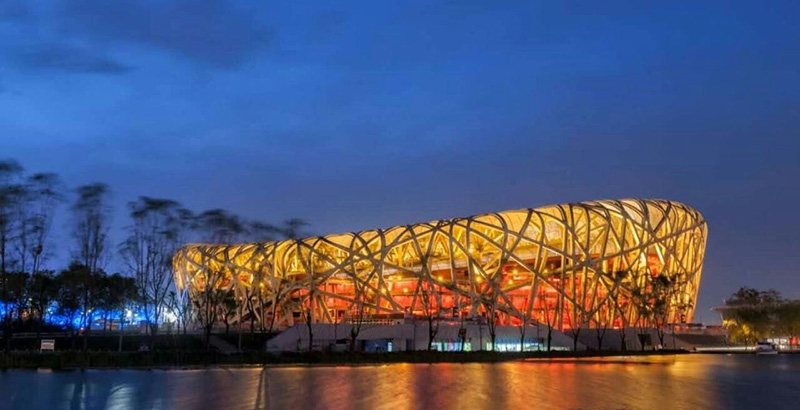 Bird's Nest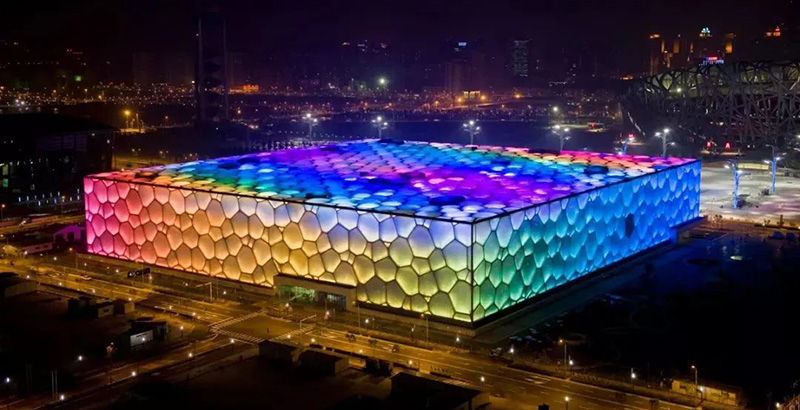 Water Cube
Bird's Nest and Water Cube were built for the 2008 Olympic Games, which are very stunning and unparalleled buildings in the world, sparkling colorful lamps in the evening.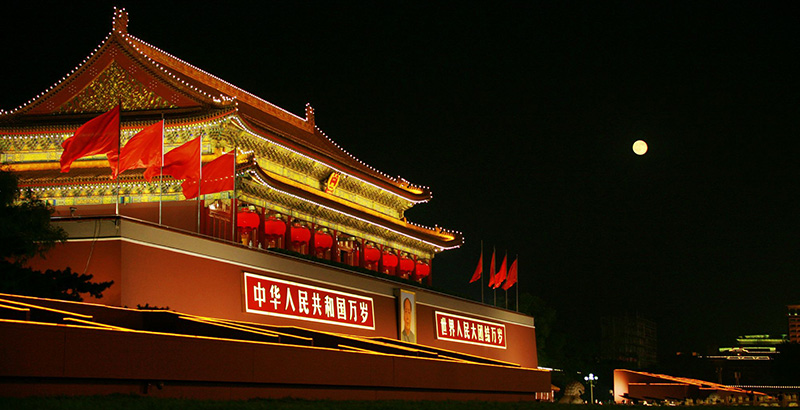 Tiananmen Square
Tiananmen Square has fewer people in the evening, which bring a sense of solemnity and tranquility in the inner mind. You might be amazed at the history movement.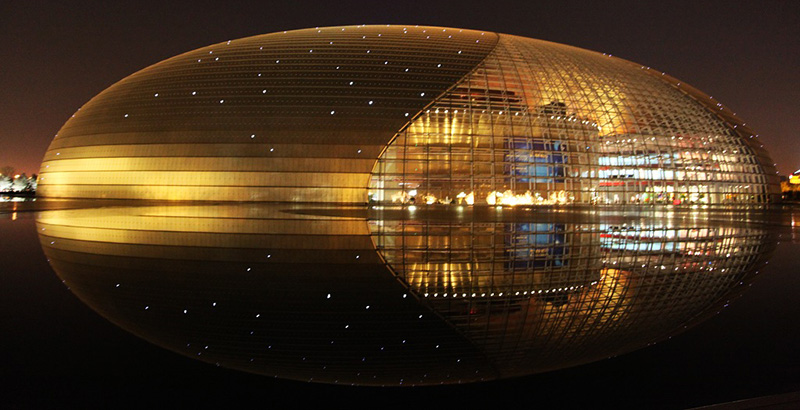 National Center for Performing Arts
It is outstanding and surreal building surrounded by many ancient architectures, reflecting gentle colors and doting with shimmering lights on the top. From the surface of the lake, it looks like a giant egg floating on the water.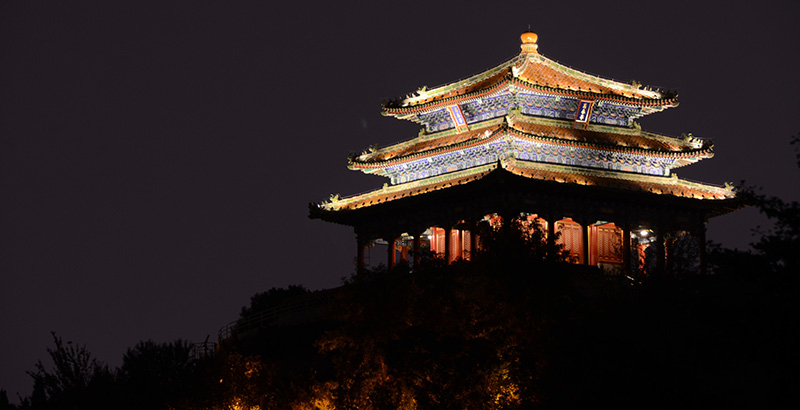 Jingshan Park
On the top of Jingshan Park, you can have a bird view of Forbidden City and whole Beijing city.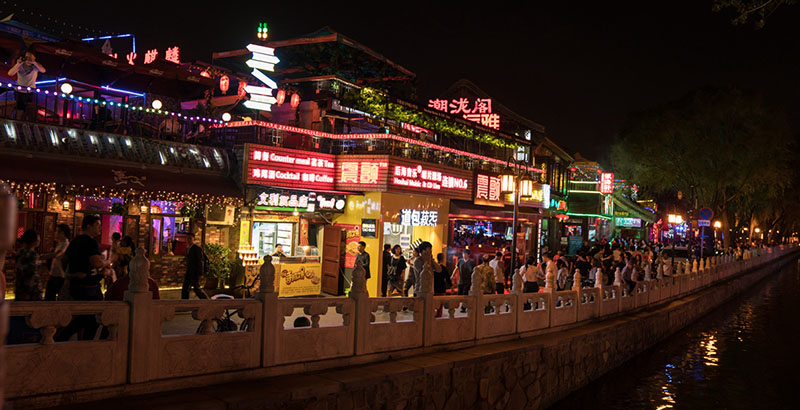 Houhai
Listen to melodious live music and sip liquor as appreciating the beautiful night view of the Houhai Lake.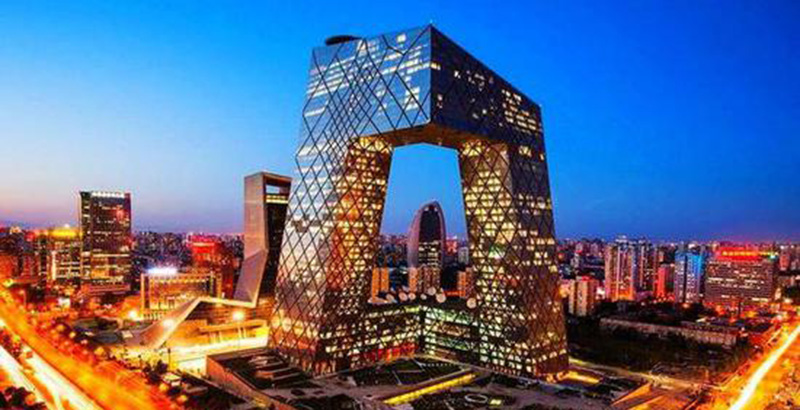 CCTV Headquarters
Its unique shape made it a symbol of Beijing and was entitled as one of ten architecture wonders in 2007 by Times, visitors have different views and experiences when standing on different places. And you'll experience the prosperity and rapid development of Beijing.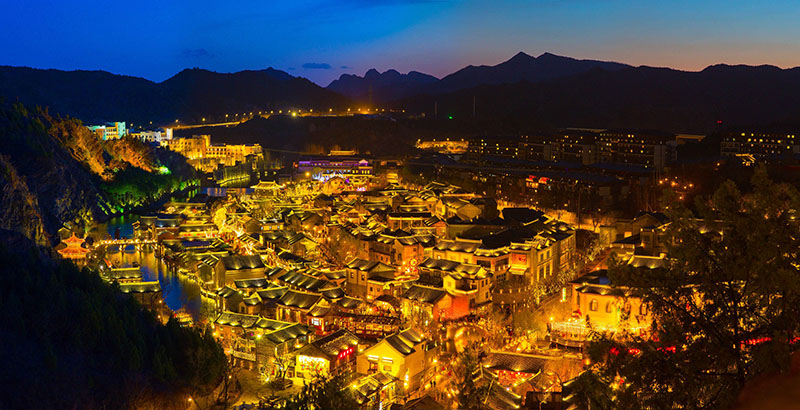 Gubei Water Town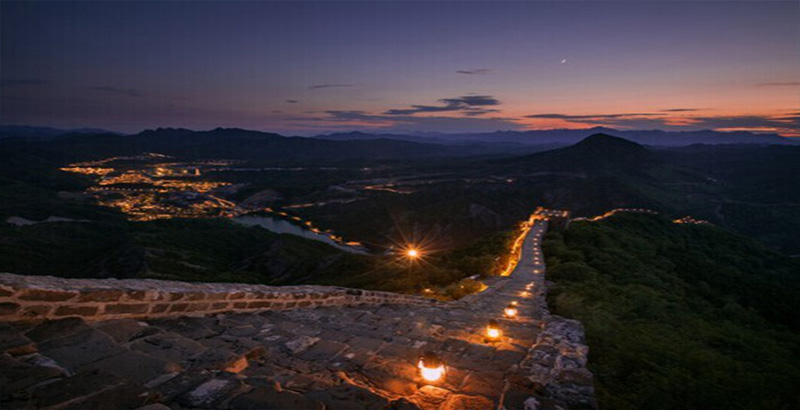 Simatai Great Wall
Explore and hike the Great Wall in the evening, enjoy resplendent water town with aureate lit-up lights, which will definitely sweep off your feet during your Beijing layover night tour. Simatai Great Wall and Gubei Water Town night tour, which is quite popular for foreigner travelers, please consult with our professional tripadvisor whether you can take this tour. 
Besides, you can spend your night time enjoying one of the traditional show from Kongfu Show, Peking Opera Show, Golden Mask Dynasty Show or Acrobatic Show.
Try special and tasty Chinese food is a fun way to explore Beijing, such as Peking duck, dumpling, hot pot, Roujiamo etc.
For shopping, some famous shopping center might close around 9:30pm-10:00pm, such as Wangfujing, Xidan, Zhongyou, Juntai, Guomao etc. You can shop some souvenirs for your family or friends, for example, tea, china, silk cloth, peals, jewelry, panda doll etc.
Your private tour guide will customize itinerary according to your interests and Beijing layover length, please inquire if you need any help.