The Dali Scenic Region lies in Dali Bai Autonomous Prefecture located in the northwest of Yunnan Province. Yunnan is made up of one municipality and eleven counties. Dali covers a total area of 11,380 square miles with a total population of 3,063,000, of which minority nationalities make up 1,553,000. The Bai people make up 33.2 percent of the total population and the Yi, Hui, Naxi, Miao and other minority nationalities account for a total of 16 percent.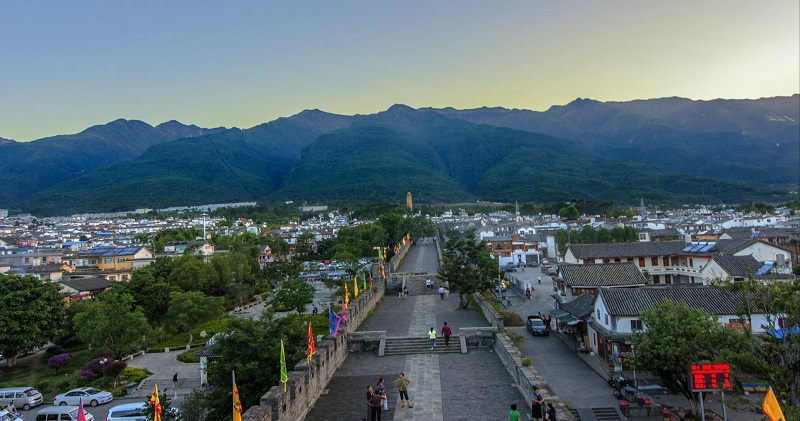 Dali is the major region where the Bais live in compact communities. The capital of the Prefecture, Dali Municipality, is 247 miles away from Kunming. It is located at the center of Dali Bai Autonomous Prefecture, surrounded by beautiful mountains and crystal-clear lakes. Within and around the city, there are many relics and places of historical interest. It was the political, economical and cultural center for 500 years during the Tang and Song Dynasties. The annual average temperature is 59 degree Fahrenheit. The climate is pleasantly spring-like all the year round. The beautiful scenery, varied traditions and the culture of minority nationalities make Dali a well-known place of interest.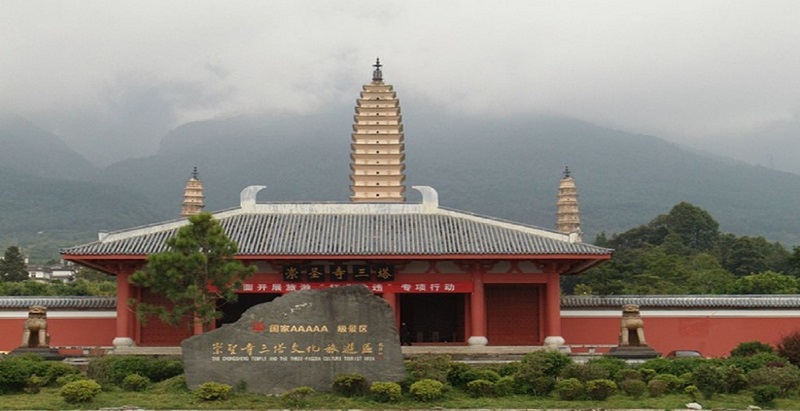 The Three Pagodas are located about a half-mile northwest of Dali Old Town at the foot of Zhonghe Peak. They are historical witnesses of the prevailing Buddhism in those days. The Three Pagodas consist of one big pagoda and two small ones. They are one of the most significant and majestic wonders in Dali and look magnificent. Each of the Three Pagodas was built at different periods of time. The main pagoda, the Qianxun Pagoda was erected when the Chongsheng Monastery was built during the period of Fengyou of Nanzhao Kingdom (823 -859). The Qianxun Pagoda is a sixteen-story tower reaching 226 feet into the air. On the south and north side of the main pagoda stand two small octagonal ones with closed eaves. Each pagoda is 10 stories high with a total height of approximately 140 feet. The two minor pagodas were erected during the Wudai Period of the Dali Kingdom. The Three Pagodas are a representation of the ancient architecture and culture of the Bai nationality.
DaliA city of antiquity
Inhabited by Bai ethnic minority, the walled old city lies on the shores of Erhai Lake. You can see the Three Pagodas rising beyond the old city, part of a stunning landmarkthe Chong Sheng Temple.
Blessed with a year-round spring like season, Dali tour allows you to escape the hype of city life. Savor the experience!